Gowan Brae House
Bed & Breakfast Accommodation
Fort William in the Highlands of Scotland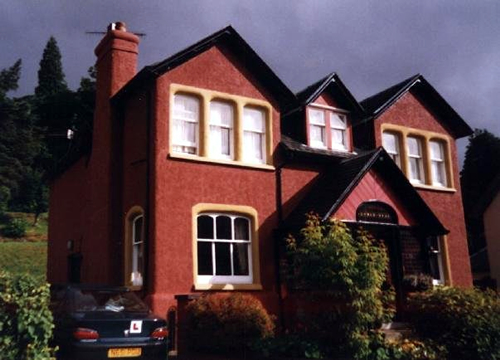 Bed & Breakfast
A warm highland welcome awaits you at Gowan Brae which was built at the turn of the 20th century and is situated on the hillside above the town overlooking Loch Linnhe and the Treislaig Hills.
We offer two double ensuite rooms.
Parking is available in the two driveways adjacent to the house.
Free Wi-Fi is available throughout the house.
Self entry and access to the house and your room is via a key safe in the porch at the front entrance.
Tour Operator Review:
"Our walkers love staying at Gowan Brae B&B in Fort William, Scotland. We know this because our walkers tell us all about it. From the moment they step through the door, they receive a warm welcome and are made to feel right at home. Scotland's reputation for hospitality is built on people such as Jim and Ann and it is our pleasure to work with such a fine B&B owner."
Hillwalk Tours - Hiking the Great Glen Way
Tripadvisor Review:
"Full marks to Mr & Mrs Clark at the Gowan Brae, for going far beyond the call of duty, in order to make our stay, (my 10 year old daughter Florence and I), in Fort William, as rewarding as possible. This couple clearly have great empathy with their guests, along with pride in their home town and their establishment. Everything was clean and well maintained, with thoughtful touches, such as a selection of toiletries, bottle opener & glasses available. A good breakfast and warm welcome. If only more B&B's were like this!"
Fort William
Fort William High Street is only a three minute walk from Gowan Brae and this popular "Gateway to the Highlands" is favoured by many as a base from which to tour the West Highlands.
The end of The West Highland Way has been relocated to the West End of Fort William and is only a 3 minute walk from the house as are renowned restaurants - Crannog, Lime Tree and The Grog & Gruel.
Click on all photos in slideshow to enlarge
The Great Glen